I really get excited when I discover some new and exciting scoop happening in Boca Raton.
When I scheduled a call with Gregory James to discuss his DMAC Studios spring break camp, little did I know that I was about to find out there wasn't just a camp to learn how to become a YouTube star. Your child can become a storyteller, a gamer, an actor and so much more.
DMAC Studios and Green Room Acting Studio Are Making Kids Dreams Come True In Boca Raton
DMAC STUDIOS
YOUTUBE VIDEO CREATION
Does your child want to be the next YouTube sensation?
At DMAC Studios, they offer the amazing opportunity to create original YouTube content. Your child will learn filmmaking, storytelling, video editing and more.
Don't miss out on Spring Break YouTube Camp from March 23-27th.
STEM EDUCATION CLASSES
Is your school offering STEM OR STEAM classes?
If not DMAC Studios offers everything from Legos Education, Robotics and Stop Motion Animation classes.
MEDIA ARTS EDUCATION
Are you a visual storyteller?
Learn and create short films, learn iMovie and Adobe Premiere editing, photography, and more.
PARENTS NIGHT OUT AT DMAC STUDIOS
Do your parents need a night out?
Instead of hiring a babysitter, have your child come to DMAC Studios for an interactive night of virtual reality gaming competitions with teams. Don't worry if you're not the best gamer. They offer fun "old school" arcade games such as Pac Man, Centipede, Star Wars and Wii games.
Your child will have a blast playing VR games such as Beat Saber, Vader Immortal or Space Pirate Training to name a few…
Our Parents Night Out is EVERY Friday from 6-9PM. The cost is $45 per child. Additional children are $30. Plus we feed them dinner. LIMITED SPOTS. Call us for more info at 561-840-5030 or visit our website.
DMAC Studios is located at 2263 NW Boca Raton Blvd. #204 in Boca Raton.
---
What is Green Room Acting Studio?
Does your child want to be a Disney Channel actor?
What about the next Nickelodeon star?
The Green Room Acting Studio is the sister company to DMAC Studios. It's located next door and offers classes for kids, teens, and adults.
They offer classes for
Little Beginners Acting – Ages 5-7
Kids On-Camera Acting – Ages 8-12
Teen On-Camera Acting – Ages 13-16
Adults
Do you think you have the next little actor or drama major in your family? Have you always wanted to be an actor?
Classes are tailored for each age group where you will learn and practice "real world" acting techniques. These techniques are designed to help you audition, get callbacks and book roles.
For more scoop on class schedules and prieces.
NEW STUDENT SPECIAL
New students to audit a FREE class. If you have not already pre-registered yourself or your child into our database, please register by CLICK HERE
ACTING HEADSHOTS
Need the perfect headshot?
Green Room Acting Studio is in the process of scheduling our next on-location photo shoot. You can secure your upcoming spot by placing a $100 deposit down. The remaining balance will be due the day of the shoot.
If you are new to the industry, we highly recommend doing 3-looks minimally, mainly because Florida is a lifestyle market. This would include a headshot and two lifestyle modeling looks.
Discounts are available for talent that are enrolled at the studio.
Acting Resumes Services
Did you know an actor's resume is just as important as a headshot?
A potential agent, manager, casting director or client can look at your resume and determine within "seconds" your entire career.
For this reason, we offer acting resume formatting services for the beginner, intermediate and professional actor. Even though many actors are really talented, many do not have the business skills to understand the importance of this document.
We offer resume review services for $50, where we will review your resume and offer specific suggestions of improvements OR we offer complete resume writing skills for $100, which includes a phone call and formatting by our team. In the end, we will provide back to you a PDF document and a word document.
DEMO REELS / PERSONALITY VIDEOS
If a picture is worth 1,000 words, what does a video say about you?
Customizable demo reels are available which can include a personality video opening, editing, and additional scenes or clips.
A personality video with editing & coaching starts at $160. Adding additional clips or scenes is based on time for taping or editing.
Talent Agencies
The Green Room Acting Studio has access and relationships with talent agencies and can help you find the right agency.
Private Acting Coaching
Private Coaching via Zoom/Skype
30-minutes private coaching only: $110 (as of March 1st, the new rate is $125)
60-minutes private coaching only: $160 (as of March 1st, the new rate is $180)
Auditioning Taping Services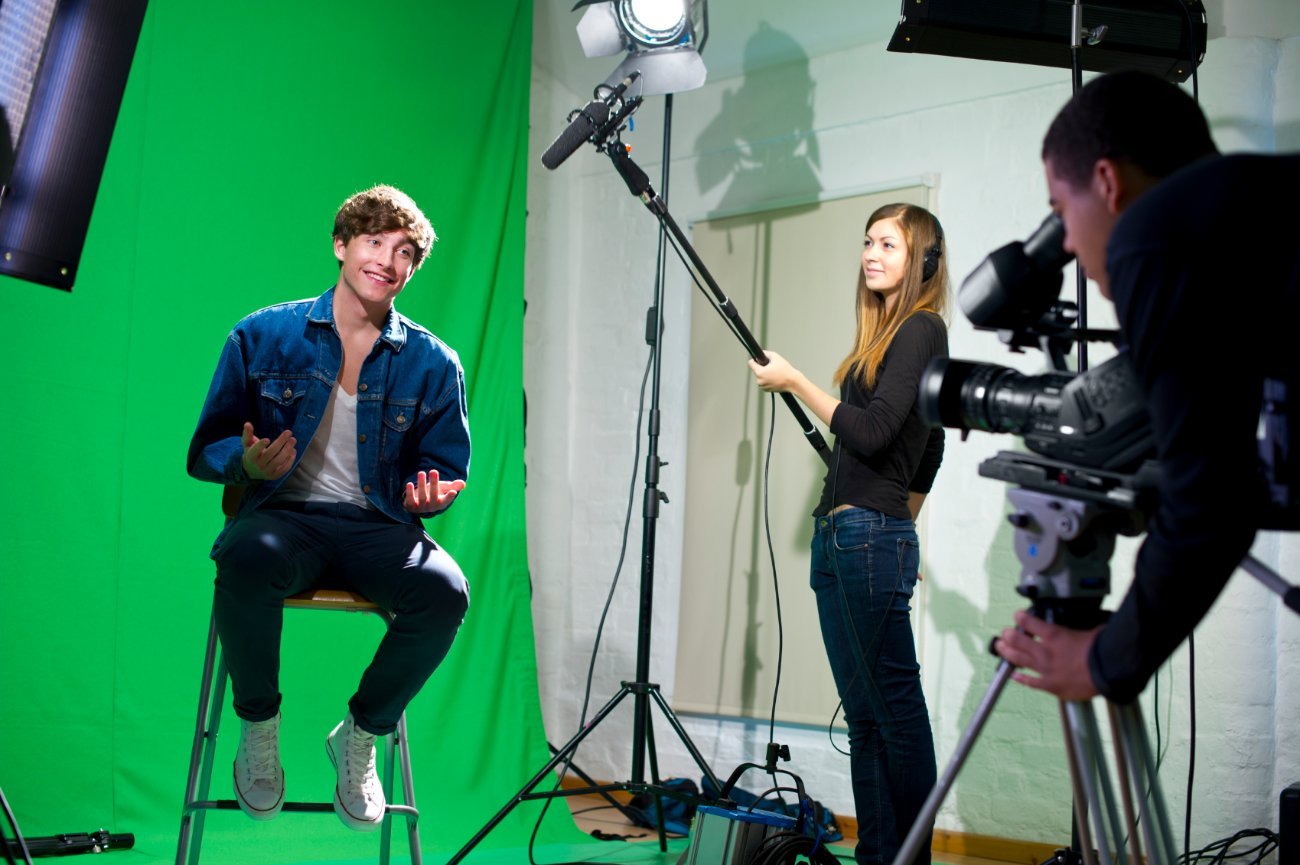 Do you need self-taping or coaching for an audition?
Taping Services with a Reader are available.
These consultations are provided by Gregory James. Gregory James is the Publisher of Peter Glenn Publications. Started in 1956, PGP is one of the leading entertainment publishing company. Gregory joined PGP in 1993 and bought the company in 1997. Since then, Gregory has established long term relationships with legitimate model & talent agencies around the world.
Gregory has produced photo shoots that have appeared in teen magazines including CosmoGIRL and ELLEgirl magazines. Greg is known for discovering such talent as Amber Heard (Aquaman), Kira Kosarin (Nickelodeon's The Thundermans) and Cade Sutton (Disney's Kirby Buckets). He has helped hundreds of talent and parents advising in the process from training to placement. Over the years, Greg has helped the careers of several of today's young stars that appeared on either Disney or Nickelodeon.
Gregory has also produced music concerts for such stars as Mitchel Musso from Disney's Hannah Montana, Ryan Newman (Sharknado, Zeke & Luther, See Dad Run), Anna Margaret (When the Game Stands Tall) and Jasmine Sagginario (Star Struck).
Call 561-840-5030 for more information.
Green Room Acting Studio is located at 2263 NW Boca Raton Blvd #205 in Boca Raton.
Sponsored: This post was sponsored by DMAC STUDIOS and GREEN ROOM ACTING STUDIO. All opinions expressed in this blog post are my own and not influenced in any way by the sponsor. I was compensated for this post, but that does not impact my views or opinions.