I don't know about you but I feel like each year it gets harder and harder to come up with gift ideas for my kids, family, and for that impossible to buy for a person as well.
This year I've created a unique list including a lot of brands I've worked with during 2020 or products I have in my own home that would be practical or unique.
The lists is still growing so make sure to favorite this on your phone.
---
HOME
Okaysou AirMax8L Medical Grade H13 True HEPA Air Purifiers with Ultra-Duo Two Filters, White – $119.95
Medical Grade ULTRA-DUO Filtration System – Okaysou AirMax8L, a multi-use air purifier, odor eliminator, air deodorizer, captures 99.97% of air pollutants like dust, pollen, smoke, pet dander and hair, household odors as small as 0.25 microns; also safely breaks down various harmful gases, such as formaldehyde, ammonia, benzene, and VOCs than other 3-stage filters can't do.
Premium Features – Advanced turbine motor with 45 vanes, creative internal structure and larger air inlet area (14.17 x 9.52 inches) work together to take in more air and effectively remove pet hair, stubborn odors, smoke, and wildfire in your home, helps to relieve your unpleasant symptoms such as the runny nose, congestion, shortness of breath and sneezing. Bonus features including child-lock, sleep mode, filter replacement indicator plus auto shut-off protection.
Perfect for Pet Owners – Combined with 3-Stage Ultra Filtration and 2-Stage Duo Filtration, the air cleaner is designed to capture pet dander and pet hair that can cause breathing problems. CADR is 210, AirMax8L circulates air up to 1.5x per hour in a room size of 800 sq.ft / 3x per hour in 500 sq.ft / 5x per hour in 320 sq.ft, often used in small to the large room, living room, bedroom, basement, kitchen, and office. Ideal for home with dogs or cats.
Touch It And Forget It – Developed with the latest Silenceboost Technology, purifies your home with the lowest noise level of 22dB and provides you undisturbed sweet dream. Compact modern design that fits in any room, any home.
BUY AT $119.95 – AMAZON
---
PUFFY BLANKET
Faux fur on one side and plush micro mink on the other for the ultimate velvety softness.
Not much compares to the luxurious feeling of curling up in the warmth of the super soft faux fur Puffy Blanket this Christmas. The premium quality faux fur is luxurious comfort you can feel good about.
Comes in small, medium and large.
You can also order the Puffy Mattress as well. It was ranked Best Mattress For 2021. You can check more scoop out here.
---
DECORATED HOME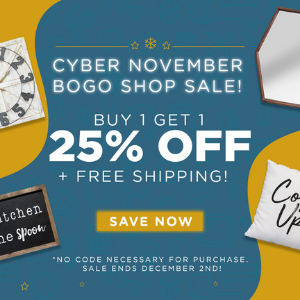 What is Decorated?
We curate seasonal home décor to freshen up your home each season, including interchangeable items that you can use and love for years to come. Plus, we share inspiration, how-tos, and pro decorating tips. And we deliver all of it right to your front door at an affordable price!
SIGN UP NOW 6-8 seasonally inspired home décor pieces delivered 4x per year. Shipping is free in the contiguous US.
THRIVE1
The need for organization and productivity which can be achieved with a 1THRIVE Command Center.
SHARE FAMILY SCHEDULES & ACTIVITIES
MOTIVATE & ORGANIZE SCHOOL
PLAN MEALS & WORKOUTS
LAYOUT GOALS & TRACK HABITS
---
KIDS
Disney Haunted Mansion – Call of the Spririt Game
Bring home the happy haunts and Hitchhiking Ghosts in a new board game from Funko Games –Disney Haunted Mansion – Call of the Spirits Game.
If you were planning a trip to Walt Disny World and have decdeded to not to go, thne get closet o one of our families favorite rides in the fu n board game.
This spook-tacular fun for kids and kids at heart. Families will love searching for spirits together throughout the ghastly manner.
Disney Haunted Mansion – Call of the Spirits Game from Funko Games
Disney's beloved The Haunted Mansion comes to life—err, death—in this hauntingly fun family board game! Explore all the classic rooms of the ghost-infested manor, from the festivities-filled Ballroom to the Attic and out to the Graveyard and beyond in search of spirits. Beware, though, of the Hitchhiking Ghosts, who are notorious for "following you home" as that may spell your doom in the end!
– For ages 9+ / $24.99 MSRP / Available 10/1 on Amazon
– 30 minute gameplay / 2-6 players
---
ROCKETS OF AWESOME
SUPERCOOL KIDS CLOTHES, MAGICALLY DELIVERED.
Take a quiz. Approve what's coming.
Save up to 45%. Try risk free!
Shop Rockets of Awesome $10 Bonanza
HAUCK LIGHTNING RIDE-ON PEDAL GO-KART IN GREEN by: Hauck
The Hauck Lightning Ride-On Pedal Go-Kart gives children an exhilarating riding experience. The durable, sporty design features a custom, ergonomic seat that is adjustable, and is equipped with a high backrest for a comfortable and safe sitting position.
Suitable for 4-8 years
Along with the innovative, durable features and sporty design, the Lightning gives an authentic driving experience and lets the driver control the pedal speed
Custom, ergonomic molded seat is adjustable and equipped with a high backrest for a comfortable and safe sitting position
BUY AT BED BATH & BEYOND – $116.99
Rollplay 12 Volt Nighthawk Ride On Toy, Battery-Powered Kid's Ride On
Rollplay 12 Volt Nighthawk Ride On Toy Battery Powered Kids
POWER PERFORMANCE: Quality performance vehicle allows you to twist turn and soar up to 6 mph
EASY STEER: Maneuvering the nighthawk is as easy as leaning left and right!
MAXIMUM CONTROL: Push start and stop pedals allow for variable speed control
SAFETY FIRST: Handlebars offer protection and control while the red safety flag makes the rider easy to spot as they glide around
COMPACT SIZE: Overall Dimensions: 31.1L x 25.2W x 8.4H Weight Capacity: 110 lbs. Recommended for ages 6 and up No assembly required
BUY AT WALMART $169.00
---
PARENTS AND GRANDPARENTS
VERIZON CARE SMART WATCH
My parents have always been there for me. Taking care of me and my family. Now I'm happy to take care of them by giving them the @verizon
"Care Smart" a smartwatch and service designed for the health and safety of seniors and to give their caregivers peace of mind.

Here's Why You need THe Care Smart Watch

Care Smart Watch: $149.99
Monthly connected (existing customers) $10 x month
Monthly standalone (new customers) $15 x month
Special Promo from now thru 12/31: Get $50 off Care Smart watch
---